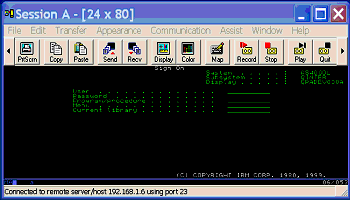 Web Based Training - WBT
AS400online.com provides you with an easy access to the Internet Web based training. You can learn the most up-to-date iSeries and AS/400 computer skills and knowledge at your desk. No travel, flexible and cost effective.

Our AS/400 Web based training is specially designed in small modules. You can chose one, two or more of them depending on your need. For a Corporate account, you will receive an administrator account to manage your company accounts and monitor the training progress.

The fees are very low and start at $99.00 a month. In addition, special training program and training bundles are available. Check us out and try our free demo for risk free.